The Ministry of Culture, Tourism, and Sports will set up a Tourism Coordinating Office, said Vice Culture Minister Ho Anh Tuan at a meeting held by the Ministry and the Vietnam National Administration of Tourism in the Mekong Delta on March 26.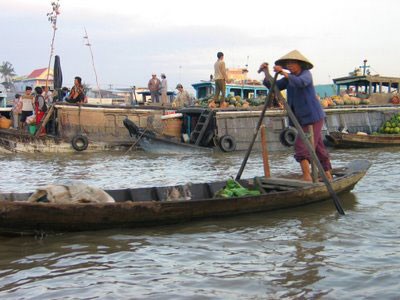 Floating market in Mekong delta is a tourism interesting place (Photo: N.Nam)
The administration will implement the program with specific tourism products for the region.
Tourism has not been as professional in the region, said Vice Minister Tuan. There is severe shortage of employees and no agencies to coordinate activities.
In 2013, the region welcomed 1.5 million international tourists or just 8.3 percent of total whole country travelers and 9.8 million local travelers, equivalent to 5.8 percent of the whole country figures earning revenue of VND5.1 billion (US$ 242,000)