Lam Dong Province is seeing income from tourism dwindle following a steady deterioration in the quality of services.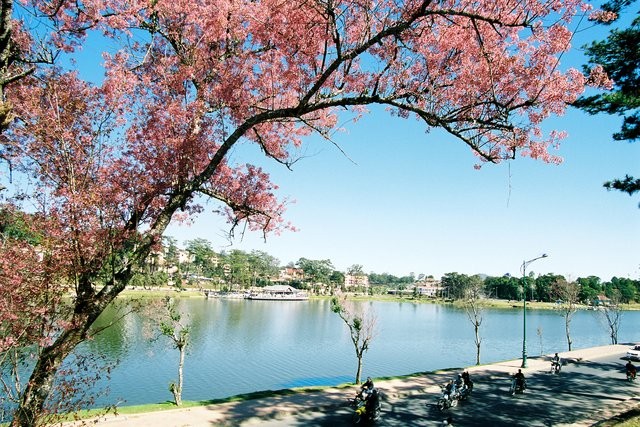 Mai Anh Dao blossom in Da Lat on Tet holidays
Da Lat's hotels saw revenues fall by half last year though the town hosted a clutch of events like the tea festival and its 115th founding anniversary.
Though hotels are cheap in this resort town, food prices are unreasonably high, according to a survey by the Vietnam National Administration of Tourism.
Nguyen Duong Quang, owner of Bong Hong Hotel, said most of his guests complain about the shortage of places to visit.
Lang Biang tourist area, for instance, has nothing interesting. Visitors have to buy tickets to enter it and again for transportation up to the mountain to view the "sad city" beneath.
Visitors are not allowed to go up in their own vehicles and are forced to use the transportation provided by the tourist area. This upsets many visitors, the Lam Dong Association of Tourism said.
Some Da Lat tour companies have increased their prices while the VNAT is asking them to cut prices to boost demand.
The Valley of Love tourist spot has hiked its entrance fee to VND15,000 from 10,000 this year, claiming expenses are rising.
The Da Lat Tourist Service Company has raised the entry fee to the Prenn Waterfall to VND15,000 from VND10,000.
Tran Van The, director of the province's Department of Culture, Sports and Tourism, said the tourism industry's service quality is not high since its lacks trained personnel.
The department plans to begin short-term training classes this year.