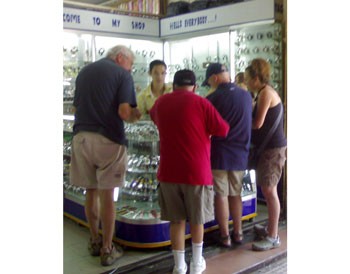 Foreign tourist shopping at Ben Thanh Market

Tourists will have a chance to save with cheaper vacation prices next year, according to a promotional campaign to be announced January.
The Vietnam National Administration of Tourism (VNAT) plans for the campaign to run from January to September.
Many hotels will cut rates by 30 to 50 percent.
Vietnam Airlines will also reduce the price of international and domestic flights in promotions by up to 50 percent.
In addition, VNAT has called for other airlines, passenger services and tour companies to join the promotion to help reduce the economic gloom in Vietnam tourism, which has been affected by the global financial crisis.