Vegetarian foods are a major source of nutrition for most people in the world. Currently, vegetarian foods are becoming more and more popular not only in Buddhism but also being a trend to preserve human health and body care.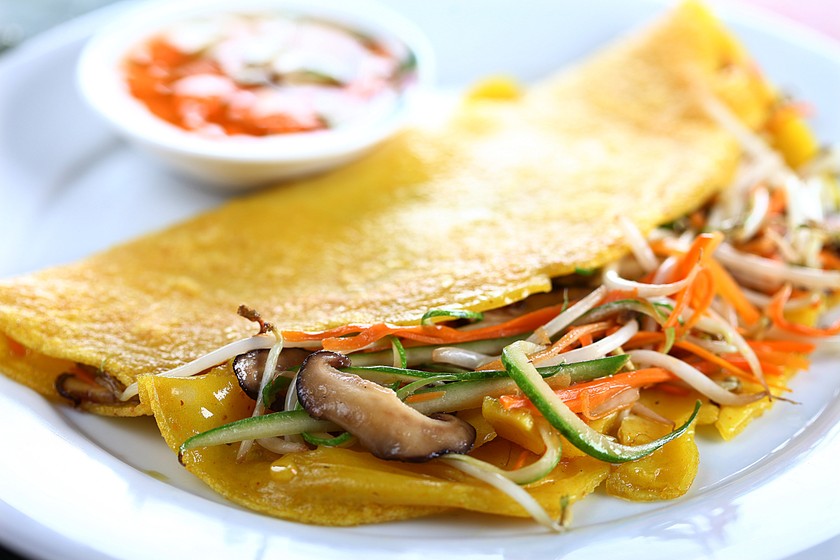 Vietnamese rice pancake, one of vegetarian dishes cooked in Metropole (Liberty Photo)
Metropole has become a favorite place for Saigonese to taste vegetarian food in full moon day since 2000s till now. Over 65 vegetarian dishes cooked with clean materials will be served at Metropole convention center from 26 July to 25 Aug 2014.
Lunch buffet coupons are sold at Metropole for VND 170,000/pax (from 11:00 to 13:30) and will be VND 230,000/pax for dinner buffet (from 17:30 - 21:00).
People can contact via 216 Ly Chinh Thang, District 3, HCMC or call (84.8) 3 526 2288; Hotline: 0909 216 216.