The national flag carrier Vietnam Airlines on September 26 announced it will change schedules of 20 flights between Vietnam and Taiwan (China) on September 26 afternoon and September 27 due to typhoon Megi.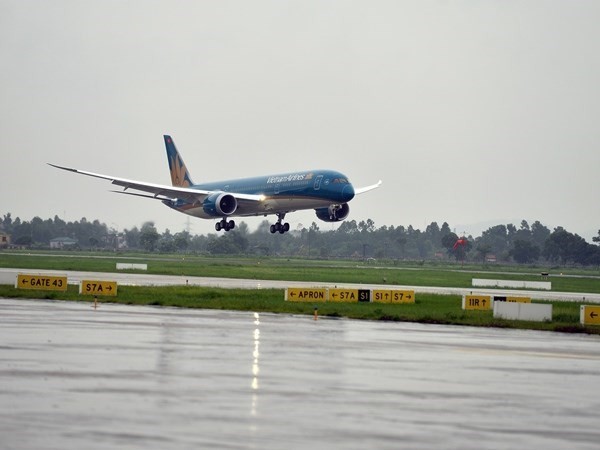 Illustrative photo (Source:VNA)
Specifically, the carrier will not conduct eight flights from/to Hanoi and Ho Chi Minh City to/from Taipei and Kaohsiung on September 26 afternoon.
On the following day, six flights will not be conducted on the routes and six others will be rescheduled to take off after 7am of September 28.
In order to serve impacted passengers, Vietnam Airlines will use wide-body Airbus A330 aircraft on September 28.