The national flag carrier on September 13 changed schedules of four flights between Vietnam and Taiwan (China) due to super typhoon Meranti which is moving towards the East Sea.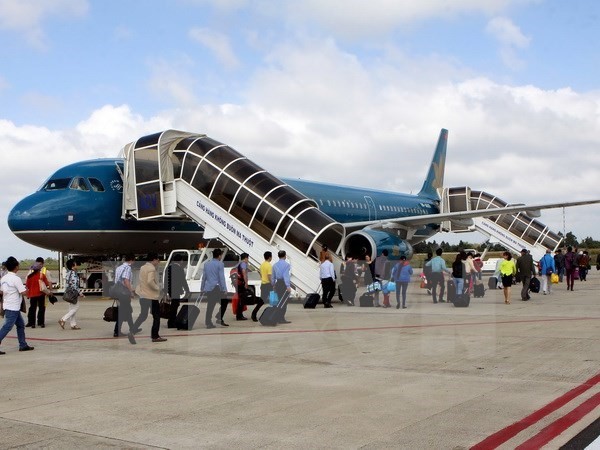 Illustrative image (Source: VNA)
Accordingly, flights coded VN580/581 and VN586/587 to and from Gao Xiong airport of Taiwan on September 13 afternoon and September 14 morning will be rescheduled for September 14 afternoon and evening.
At 1pm of September 13, the eye of the typhoon was at 20.2 degrees north latitude and 124 degrees east longitude, about 300km to the northeast of the Philippines's Luzon Island. It sustained wind speeds of up to 200-220km per hour.
In the next 24 hours, the storm will move west-northwest at about 20km per hour. At 1pm of September 14, its centre is forecast at 21.5 degrees north latitude and 119.5 degrees east longitude in the northeast of the East Sea. The strongest winds of 200-220km per hour will be maintained.
It may move northwest at a pace of 15-20km per hour in the following 24-48 hours.
At 1pm of September 15, the typhoon's centre will be at about 23.8 degrees north latitude and 116 degrees east longitude, in the eastern mainland of China's Guangdong province. Wind speeds of 135-150km per hour are predicted.
Meranti will continue moving northwest in 48-72 hours, said the National Centre of Hydro-Meteorological Forecasting.