The national flag carrier Vietnam Airlines plans to add more flights during the upcoming Tet holiday season to meet the increasing demand, from January 19 to February 16, 2014.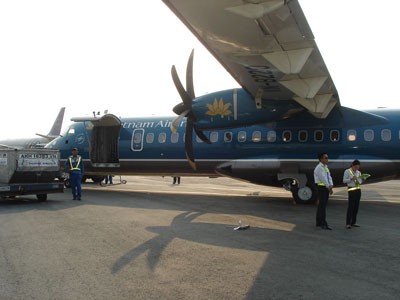 Vietnam Airlines increase more flights for Tet holiday (Photo: Cat Tuong)
From October 2, the airlines will begin selling tickets for the Tet holiday season. The carrier plans to conduct 835 flights on nine of the busiest routes that are most in demand during Tet.

Vietnam Airlines will open an additional 385 flights on the Hanoi-Ho Chi Minh City route, and 218 flights on the Da Nang-HCMC route.
On other routes, namely HCMC-Nha Trang/Vinh/ Hai Phong/ Thanh Hoa, the airline will increase an additional seven flights.

Besides these, the carrier will arrange a round-the-clock schedule for a number of night flights just before and after Tet, between January 25-29 and from February 2-9.