Vietnam welcomed over 2.5 million international visitors in the first five months of this year, representing a year-on-year rise of 18 percent.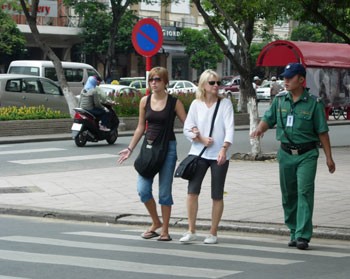 Foreign tourists in Ho Chi Minh City. (Photo:KK)
These tourists mainly came from Cambodia (75.2 percent), China (49.6 percent), Malaysia (18.1 percent), Japan (12.8 percent), France (9.4 percent), Australia (8.2 percent) and the United States (4 percent).
During this period, Vietnam continued to see a growth in the number of Japanese, Malaysian and Chinese visitors to the country.
The growth has proved the effectiveness of promotion solutions set by the country's tourism sector over the past time.