Representatives from 11 Asia-Pacific Economic Cooperation (APEC) member economies attended a seminar on multilateral consultation on trade policy in Da Nang City on March 22, 2006. The seminar is one of the activities ahead of the APEC Summit in Ha Noi this November.
The Sai Gon Giai Phong spoke about relevant issues with Ms. Tran Thi Thu Hang, Deputy General Director of the Vietnamese Ministry of Trade's Multilateral Trade Policy Department, and Mr. Charles Barrett, Project Director of the APEC Economic Integration Program.
Sai Gon Giai Phong: Ms. Hang, how do APEC members see Viet Nam's trade policies now?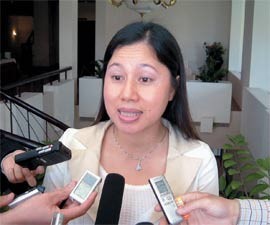 Ms. Tran Thi Thu Hang
Each APEC member has its own policy. International trade has common protocols but each country applies the protocols differently. The seminar is a chance for Viet Nam to know other sides' ideas to build suitable trade policies for Viet Nam.
How will the seminar affect the APEC Summit late this year?
At the summit, Viet Nam will offer initiatives to boost ties in trade, investment and other fields among APEC members. To work out the initiatives, seminars in each field like this seminar will make discussions. Viet Nam is building its trade policies along the process of laying down stepping stones to the upcoming summit.
What lessons are learned from this seminar?

Three points. The first is an overview of trade policies among WTO and APEC members, how the policies are applied. Second, Viet Nam will build a suitable policy instead of a policy that needs adjustments just tomorrow. Third, the seminar is a time to exchange experiences with countries with similar development levels with Viet Nam, and to share advantages and difficulties.
What initiatives will Viet Nam offer for a common trade policy this year?
Viet Nam's initiatives will focus on the Gogor goals of APEC, which ensure trade and investment liberalization. For example, we will work out an action plan until 2010 to cut down 5% of transaction costs for enterprises operating in Asia-Pacific. Trade will be facilitated, customs procedures simplified, suitable technical standards applied for goods and service deals. Business travels will be easier. Other targets include protecting intellectual property rights and ensuring safe trade.
Mr. Barrett, what matters are attracting much attention from the delegates at the seminar?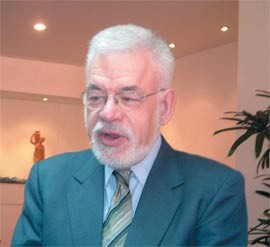 Mr. Barrett
The seminar focuses on giving advice to the parties concern in order to good trade policies. Every government wants to have good trade policies, so each has its own interest, resulting in different approaches. However, the seminar is based on new viewpoints to build a common trade policy for all APEC members.
After such seminars, what are integration chances for Viet Nam?

Viet Nam has learned a lot by opening its economy and via WTO accession talks. This is also a good chance for the Vietnamese government officials to study other countries' experiences. Both APEC and the WTO pay close attention to Viet Nam's capacity to build trade policies. Therefore, we will make it our top priorities to support the development of developing economies, especially Viet Nam.