According to the General Department of Vietnam Customs, phones and phone components has become the first billion dollar export category this year with the total turnover of US$1.06 billion in the first half of January.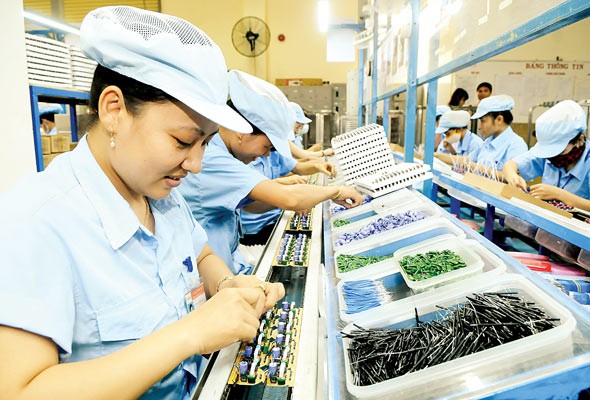 Electronic component assembly at a Vietnamese company (Photo: SGGP)
The second largest category in export turnover was garment and textile products with US$886 million; followed by computers, electronic items and components with $584 million and footwear with US$530 million.
 
By the end of January 15, Vietnam's export turnover totaled US$5.59 billion, up 3.6 percent equivalent to US$205 million over the same period last year.
Items contributing most to the export turnover included garment and textile which increased US$66.5 million; machines, equipment and accessories $58.2 million; vegetables and fruits $44.4 million; footwear $38.1 million and rice $33.8 million.
 
Last year phones and phone components also posted the largest export turnover with a total of US$30.18 billion, making it the first category hit $30 billion turnover.