A new telecom service provider will debut this month and two more have received licenses, making the competition in Vietnam, which already has six players, even more severe.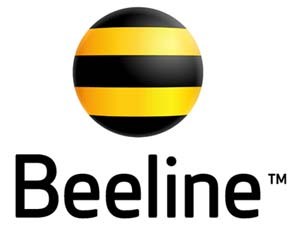 The logo of Beeline, a new telecom service provider that will debut this month
Gtel Mobile, whose Beeline has been given the service code 0199, belongs to GTel Telecom, a joint venture between the Ministry of Public Security's Global Telecom Corp. and Russian telecoms group VimpelCom.
The latter said recently it would invest US$1 billion in Vietnam.
The two others to be licensed are Vietnam Multimedia Corporation and Dong Duong Telecom Company.   
The Ministry of Information and Communications allayed fears of an overkill, saying though there are nearly 82 million subscriptions in the country, at least 30 million people are yet to use mobile phones, offering a potential customer base.
Earlier this month Viettel, MobiFone and VinaPhone, who hold 80 percent of the mobile phone market, made sharp cuts in tariffs.
The three other existing service providers are the Korean-owned SFone, EVN Telecom, and Vietnamobile.
Some analysts warn that with the mobile phone market already showing signs of saturation, nine service providers would be too many.
Ministry officials, however, forecast a churning in the industry followed by mergers and acquisitions in the future.
The Ministry admitted that the optimum number of providers is two to four, enabling them to develop sustainably, especially when they have to face competition from foreign players who are likely to enter the market soon.