Many villas worth billions of dongs in Hanoi have been abandoned for years, while thousands of people have jostled to apply for a low-cost house.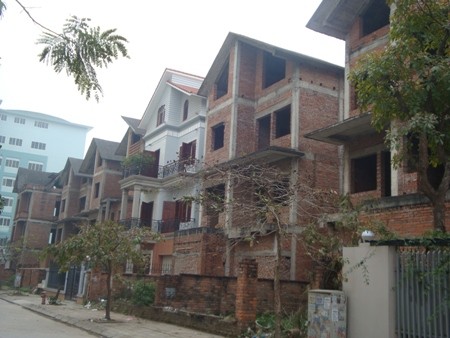 Many villas worth millions of dollars have been abandoned in Hanoi for years (Photo:landtoday.net)
Those properties locate at the areas in both outlying and downtown districts, of which many of them are surrounded by overgrown weeds and, in some instances, filled with rubbish.
Builders said owners of those villas were struggling to resell them due to the slumping property market.
Some others, who are very rich and have so many houses already, consider those villas as their speculative investments, said the builders.
Some property experts concerned that the Hanoi People's Committee would struggle to curb the issue as most of the villas were legal properties.
They said that, different from small-time investors and speculators, owners of the villas are big investors with strong financial funds, which enable them to wait a decade for their expected prices.
Analysts suggest the government should levy a high tax rate for abandoned properties to curb the problem.
Prime Minister Nguyen Tan Dung has asked the Hanoi government to check many villas in which billions of dong have been invested but have been abandoned for years, VnExpress said.
 
The vacant villas not only showcase a waste of money but also careless planning that made the city look ugly and offered a shelter for anti-social elements like thieves and drug addicts, the PM said.
 
He ordered the city People's Committee to discuss what can be done with the villas and submit suggestions for action by February 15.
 
The capital city administration has announced that they would check construction projects in the area and punish those that have been abandoned. But many observers have expressed skepticism that the announcement will be followed by any action.