A web site on foreign investment in Viet Nam has been launched by the Foreign Investment Agency under the Ministry of Planning and Investment at http://fia.mpi.gov.vn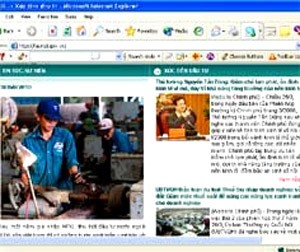 Web site on foreign investment in Viet Nam
The site is available in three languages: Vietnamese, English and Japanese. It provides news and general information, as well as regulations and procedures related to foreign investment.
It also lists projects seeking investment, with over 2,000 ongoing projects classified by fields, localities and capital sizes. It also provides a forum for questions and answers on investment in Viet Nam.
The site was a step toward increasing effectiveness of public services and ensuring transparency of foreign investment policies, said Mr. Phan Huu Thang, the agency's head.
He also said the site will offer Chinese, French and Korean language versions in the future.