Agricultural, forestry and fishery export turnover was estimated to reach US$2.38 billion in August taking the total number to US$19.31 billion in the first eight months this year, a 4.8 percent year on year decline, reported the Ministry of Agriculture and Rural Development on Wednesday.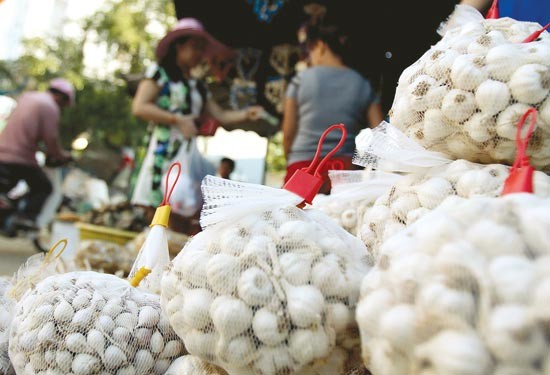 Ly Son garlic, a specialty from the central province of Quang Ngai (Illustrative photo: SGGP)
The group of main export farm produces reduced an average of 7.7 percent. The sharpest drop was from coffee with 33.1 percent, rubber 10.2 percent, rice 13.1 percent and seafood 17.5 percent.
The export turnover decreased most from US market with 29.4 percent.
Only forestry products still posted a growth rate of 8.2 percent.
Export difficulties have continued slowing rice market in the Mekong Delta. Summer autumn rice price has slightly inched up because of rushing-up bran price.