The Ministry of Agriculture and Rural Development on Tuesday said that the agriculture industry attracted only 0.77 percent of foreign direct investment (FDI) during the period 2001-2010.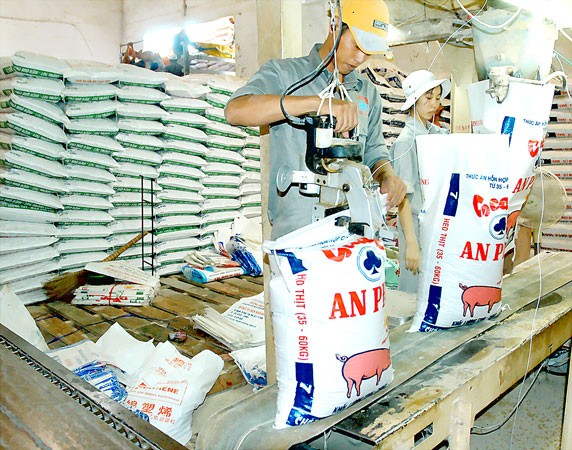 Animal feed has attracted the maximum FDI capital (Photo: SGGP)
At a meeting in Ho Chi Minh City, to promote breeding, the ministry said that despite low FDI, the field of agriculture contributed almost 24 percent towards the country's GDP.
Among the sectors in agriculture, animal feed saw the maximum FDI funding, accounting for 94.7 percent in 2010 and 95 percent this year.
At present, 25 animal feed companies have foreign direct investments and they provide about 60 percent of the total animal-feed available in the market.