The State Bank of Vietnam (SBV) is collecting opinions on the draft amended circular 36 on capital adequacy ratio in banking activities and risk coefficient increase to loans in real estate field, which has been feared to negatively affect real estate market.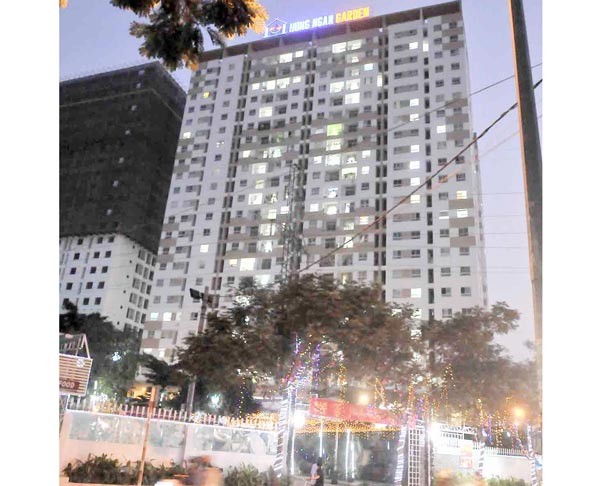 A property project in HCMC (Photo: SGGP)
In an interview with Sai Gon Giai Phong Newspaper yesterday, inspector chief of SBV's Banking Inspection Agency Nguyen Huu Nghia said amendments in the circular would not cause significant impact to real estate credit.
SBV's draft amended circular has been made in accordance with the Government's resolution 51 issued July last year and the Prime Minister's instruction to control loaning to the real estate field.
The amendments aim to accompany ministries, central and local agencies to assist the real estate market to recover and develop healthily and sustainably.
Via the amended regulations, SBV wants to warn of, prevent and better control implicit risks, ensure the operation safety of credit institutions and protect residents' deposits.
Estimating initial impacts by the amendments, Mr. Nghia said that it neither reduced credit flow in the real estate market nor negatively affected the market's recovery as the public's concerns.
According to the revised circular, the maximum ratio of short term funds used for medium and long term loans would be reduced from 60 percent to 40 percent.
Assuming that there have no changes in other factors and the ratio of short- term funds is 40 percent, banks will be able to provide up to VND540 trillion (US$24.23 billion) medium and long term loans with capital structure and scope at the end of 2015, he says.
The increase of the risk coefficient of real estate loans from 150 percent to 250 percent will insignificantly affect the capital adequacy ratio (CAR) of the entire banking system, which should be reduced from 13 percent last year to 12.1 percent.
Supposing that CAR is 9 percent, banks will be able to supply VND650 trillion (US$29.17 billion) real estate loans.
SBV will get more opinions from residents and businesses on the amended circular before deciding regulations and effective time to minimize risks and negative impacts to the banking system, the real estate market and related sides.
It will ask for the Prime Minister's instruction before releasing the amended circular if necessary.