Microfinance practitioners, policymakers, and experts from 53 nations gathered to outline their visions and priorities, and explore new ideas and opportunities at the Asia Microfinance Forum which opened in Ha Noi yesterday.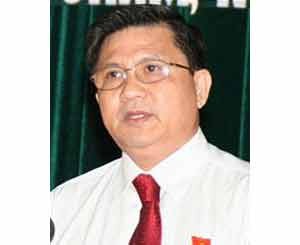 Nguyen Van Giau, governor of the State Bank of Viet Nam
The theme of the conference is Microfinance in the 21st Century: Future Trends & Opportunities. Delegates will discuss the challenges and innovations that are likely to have a major impact on global microfinance in the next few decades.
Nguyen Van Giau, governor of the State Bank of Viet Nam, told the conference that his country, just like many others, has been affected by the global economic recession.
The government is trying to ensure macroeconomic growth together with social justice, alleviation of hunger and poverty, and protection of the environment. For this, people require access to financial organizations, he said.
Microfinance has been successful in fighting hunger and poverty around the world, he said. But he urged administrative agencies, policymakers and financiers to develop viable strategies for sustainable development.
The three-day forum, organized by the Banking with the Poor Network and the Foundation for Development Cooperation with funding from the Citi Foundation and assistance from the State Bank of Viet Nam, saw a number of pre-event activities and meetings on August 25 and 26.
Several events are also scheduled to take place on the sidelines of the forum. The Asia Microfinance Forum 2008 is being held in collaboration with.