Companies from the Australian state of Queensland's will soon have access to local businesses in Vietnam, a growing market where the State Government is creating an on-the-ground presence to help give Queensland businesses first mover advantage, Queensland's Trade Minister Stephen Robertson has said.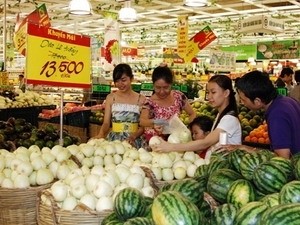 Vietnamese fruits are sold in Queensland, Australia.
According to Minister Stephen Robertson, Vietnam presents new opportunities for Queensland businesses looking to expand their base to South East Asia.
"Vietnam recently gained entry into the World Trade Organisation in January 2007," he said in a recent press release, adding that "the region is demonstrating that it is committed to continued market reform, making it an attractive prospect for foreign investment."
The minister said Vietnam is now considered a leading growth economy in the ASEAN region, with opportunities in a range of sectors including infrastructure development, both public and private. Queensland's new representative will be based in Austrade's office in Ho Chi Minh City, and will also work with Queensland's education and training sector, assisting Queensland's export performance in Vietnam.
He added that doing business globally meant adapting to different cultures, languages and business practices. Local trade representatives assist Queensland companies with negotiating and developing strategies to address these and other issues. By providing market advice and on the ground support with logistics, Queensland companies will be well placed to take advantage of these growth economies