Vietnam's auto consumption neared 27,000 new products of various types in March, an increase of 52 percent over the previous month, reported the Ministry of Industry and Trade and Vietnam Automobile Manufacturers Association (VAMA) yesterday.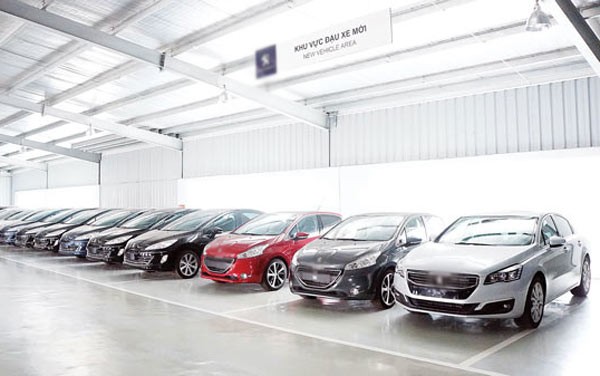 Illustrative photo
Of the number was 16,800 tourist, 8,300 commercial and 1,800 specialized automobiles with the increase of 67 percent, 31 percent and 45 percent respectively.
Notably, import and domestic assembled types posted a month over month increase. Of these, local assembled volume neared 18,400 automobiles, up 35 percent and CBU (complete built-up unit) type reach 8,500, up 114 percent.
In the first quarter, the country's auto consumption neared 64,730, up 8 percent compared to the same period in 2016.  Of these, tourist automobiles went up 23 percent, commercial type dropped 10 percent and specialized vehicles reduced 13 percent.
Bestselling products comprise Vios, Fortuner, Innova, Mazda3, Morning and CX-5. Especially, Crossover 5+2 from Japanese Nissan X-Trail was listed in the top ten bestselling automobiles for the first time and became the most favorable product of its segment in Vietnam.