The State Bank of Vietnam (SBV) reported that deep debt ratio in the banking sector was 2.78 percent by the end of May, meeting the goal to keep it below 3 percent, at cabinet meeting this month. However the ratio highly increased in many commercial banks in the first half this year.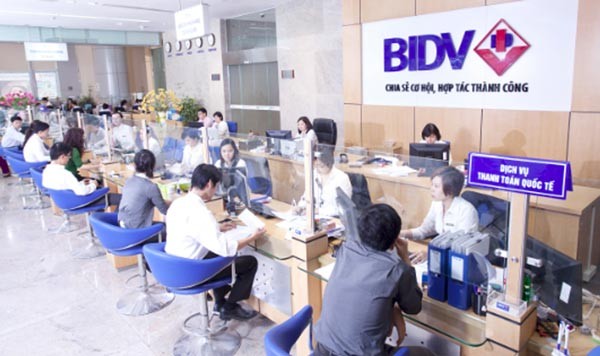 BIDV bad debt increased by VND3 trillion (US$135 million) in the first half of 2016 (Photo: SGGP)
Nine listing commercial banks had VND43 trillion (US$1.93 billion) bad debts by the end of June, up 28 percent over that last yearend.
The Bank for Investment and Development of Vietnam (BIDV) saw deep debt ratio up from 1.6 percent at the end of 2015 to 2 percent by the end of June, equivalent to VND3 trillion (US$135 million).
At Vietnam Export and Import Bank (Eximbank), it strongly surged from 1.86 percent to 5.3 percent equivalent to VND4,285 billion ($192 million) accounting for 5.3 percent of total outstanding loans at the bank. Eximbank leaders said that the bank was under the phase of solving shortcomings and restructuring so bad debt was unavoidable.
Saigon Thuong Tin Bank (Sacombank) reported the ratio up from 1.85 percent to 2.83 percent.
Explaining the strong hike of bad debts, some financial experts said that Vietnam Asset Management Company (VAMC) had bought a huge volume of deep debts reducing the rate to below 3 percent last year. Still the company has decreased purchase this year to focus on solving the bought amounts.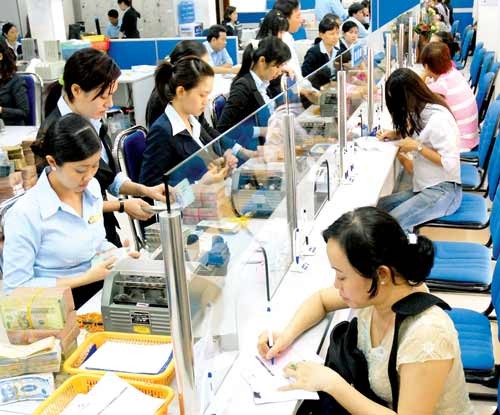 Transactions at a bank's brand in HCMC (Photo: SGGP)
Data from VAMC shows that total purchased bad debt was VND241 trillion ($10.81 billion) by the end of June, of which VND13.4 percent has been settled.
Banks admitted that handling and taking back bad debts is a challenge in the upcoming time.
SBV has issued circular 08/2016 permitting banks to extend special bond term from 5 to ten years. This aims to expand the time for some credit institutions to establish provisional funds preventing them from incurring losses.
The bank's deputy director in HCMC Nguyen Hoang Minh said that SVB has asked banks to send specific reports about their bad debts and propose solutions.