The State Bank of Vietnam (SBV) has announced that deep debt ratio increased to 3.49 percent in January this year from 3.25 percent in December last year.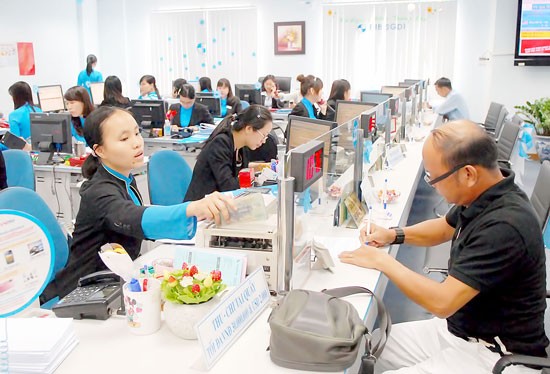 A branch of Vietnam Export Import Bank in HCMC (Illustrative photo: SGGP)
The announcement was made after SBV synthesized reports from credit institutions on bad debts early this year.
Although the data was just updated until January, it is the latest on bad debt conditions this year.
The bad debt ratio has increased again after a reduction trend starting last June, when it hit the record high of 4.17 percent. The rate continuously fell in following months to only 3.25 percent in December.
SBV has sent a document setting a bad debt rate that each credit institution must sell to the Vietnam Asset Management Company (VAMC) so as to get the target of reducing total bad debt ratio to below 3 percent.
By June 30, they must sell at least 75 percent of the assigned norms to VAMC and 100 percent by the end of September.