The banking sector will focus on restructuring DongA Bank and Sacombank and handling three banks namely OceanBank, GPBank and VNCB which have been purchased at 0 dong by the State Bank of Vietnam (SBV).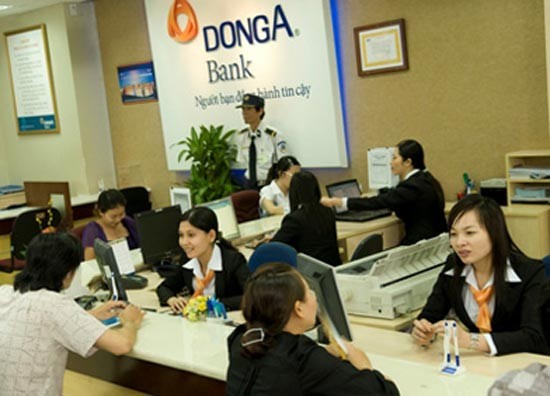 A DongA Bank in HCMC (Photo: SGGP)
The announcement was made by deputy inspector chief of SBV Nguyen Van Hung at a press conference on January 4.

Giving more information about Sacombank restructuring yesterday, Mr. Hung said that was a part of the Government's project 254 on healthy and stable banking development.

At present, Sacombank is handling weaknesses of Phuong Nam bank before merging and under restructuring phase according to a PM approved project.

Besides Sacombank, the central bank has intensified supervision of all commercial joint stock banks formed from merger deals, instructing them to build reform projects in the next five years to completely remedy problems which had not been solved in the phase of 2011-2015.

According to Mr. Hung, the 2011-2015 banking restructuring project approved by the Prime Minister requires all banks to streamline. Sacombank is reinforcing Phuong Nam Bank before going to merge with it so the restructuring is obvious at this bank.

After reshuffle, Sacombank will operate stably and continue growing without disadvantageous changes affecting the safety of banking activities.

The total assets of Sacombank increased 12.03 percent over 2015 and bad debt was 2.22 percent by last November. At present, the bank is running normally.