The exhibition "Banking-Finance-Insurance and Partners", or BFI Expo 2006, has been held from July 27-31, aiming at establishing closer links among businesses and increasing the quality of financial, banking and insurance services in a move towards international integration and modernization.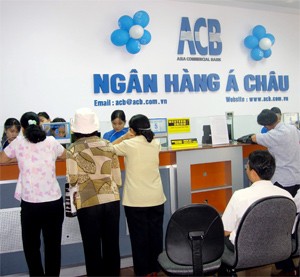 New banking services introduced (photo T.C)
According to the organizing board, more than 40 enterprises operating in banking and financial and insurance sectors take part in BFI Expo 2006, which covers an area of 3,000 square meters.

Enterprises introduce new financial, banking and insurance services as well as new specific technological application which meet the increasing demand of international and local markets.

The expo is organized by the Viet Nam Small and Medium Business Association at the Stadium of Military Zone No.7 in Ho Chi Minh City.