Commercial banks in Ho Chi Minh City have reduced loan interest rates to meet yearend surging capital demand to prepare goods for the Tet holiday since October.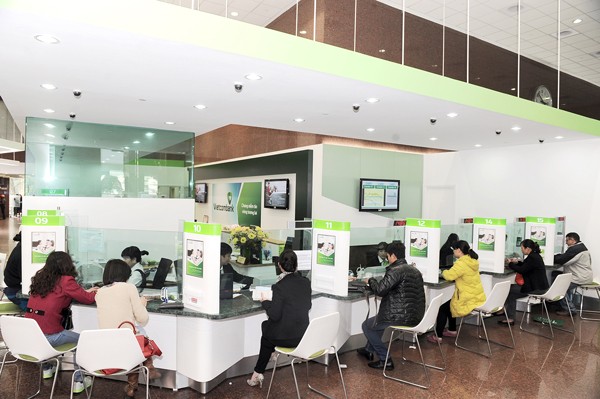 A Vietcombank branch in HCMC (Photo: SGGP)
Vietcombank cut the short term rate by 1 percent for businesses from five priority fields and 2 percent for startups to a maximum level of 6 percent.
On October 17, BIDV reduced the rate to 6 percent, down 1 percent compared to market rate, for the above groups of businesses.
In addition, the bank has applied the preferential rate of 5.5 percent for businesses, households and individuals affected by flooding in the central region, and 4.5-6 percent for export import companies.
It has provided a credit package of VND40 trillion (US$1.79 billion) for small and foreign direct investment (FDI) firms with the interest rate of 5.5 percent a year.
HD Bank has announced a package of VND18 trillion (US$806.4 million) for businesses with the short term rate of 6.5 percent and medium and long term rates of 9.69 percent.
Meantime, reward rate has seen little fluctuation.
Recently, four state commercial banks have decreased deposit rate by 0.3-0.5 percent for most terms of less than 12 months. The move has afterwards been followed by other banks with little cut levels.
According to a leader of the State Bank of Vietnam in HCMC, the rate reduction of 0.3-0.5 percent is quite large compared to the existing low deposit rate.
The move is noticeable because state commercial banks now accounts for 50 percent of the deposit and loan market share of the banking system, he added.
Some banks have continued increasing reward rate to 7.5-7.7 percent for more than one year terms. Vietcapitalbank has even lifted it to 8.1 percent a year on deposits of from 18 months and longer.
The number of banks increasing deposit rate accounts for less than 5 percent of the banking system. So they could not be representative for an up trend in reward rates, the SBV official said.