The Bank for Investment and Development of Vietnam (BIDV) on February 21 officially rejected the rumor that their chairman Tran Bac Ha was arrested, which has caused unusual changes on the stock and foreign exchange market.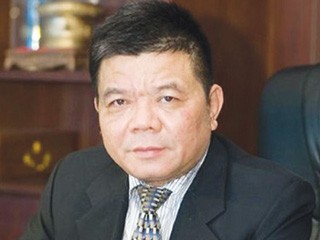 BIDV chairman Tran Bac Ha
BIDV said that the rumor occurred when Mr. Ha was chairing a meeting with the Bank's leaders on the plan to implement the Government's resolutions and instruction of the State Bank Governor on February 21.
The Bank has reported rumor, which has affected their prestige and Vietnam's stock and finance market, to the General Department of Security II under the Ministry of Public Security.
According to the General Department, the rumor spreader aims to seek profit and sap the financial and banking market.
At a press conference, Mr. Ha said that the news spreader might earn at least VND500-700 billion (US$24-33.6 million) from the stock, gold and foreign exchange markets over the last three days.
He affirmed that BIDV still operates as normal and he will have a meeting with investors in the central province of Nghe An on February 22.
Major general Trinh Van Thong, deputy head of the General Department of Security II, said that they are conducting an investigation to determine the culprit of the above rumor.