Tran Bac Ha, Chairman of Bank for Investment and Development of Vietnam (BIDV) has announced that the bank will officially make its initial public offering (IPO) on December 28, 2011.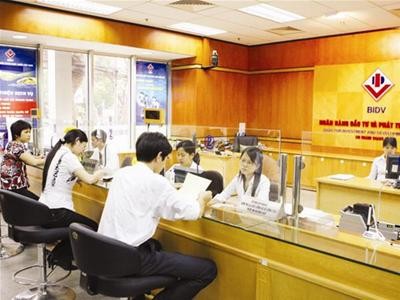 Custumers making transactions at BIDV
Under the Prime Minister's decision, BIDV will keep its current State capital unchanged after being equitized and issue more shares to spur its working capital.
As planned in the first phase, BIDV is expected to issue a 22 percent stake, of which 3 percent goes to making IPO, 1 percent to be sold to employees, 3 percent to bank labor unions, and the remaining 15 percent to be sold to foreign partners.
During the second phase, the bank will continue to sell to foreign partners at a rate of 20 percent of its chartered capital and issue more shares to the public, aimed at reducing the percentage of state ownership to 65 percent of the chartered capital by 2015.
The bank currently has a chartered capital of VND28.251 trillion (US$1.4 trillion)
As of November 30, 2011, BIDV had total assets of VND403 trillion ($20.1 trillion) and total mobilized capital of VND274 trillion ($13.7 trillion).
The bank obtained a pre-tax profit of VND4.1 trillion ($205 million) and the capital adequacy ratio (CAR) was 10 percent.