The State Bank of Vietnam (SBV) increased the USD/VND exchange rate by VND275 in the interbank market to stop the rate fall momentum since early this year on January 9.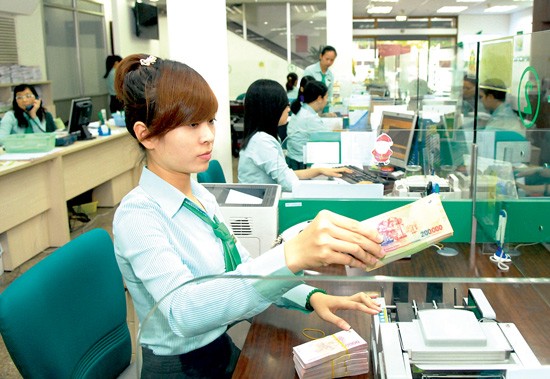 Phuong Dong Bank (OCB) in HCMC (Photo: SGGP)
The move caused purchase price increase from VND22,300 to VND22,575 per dollar, immediately impacting the exchange rate in the market as commercial banks hiked the price to VND22,620 per dollar at the end of the afternoon on the same day.
 
Since early 2017, the USD/VND rate kept reducing, opposite to the trend at the end of 2016. The rate continued dropping on January 9 when commercial banks posted selling price at VND22,560-22,570 a dollar, down VND240 compared to the highest level last year.
 
The SBV interference keeping the dong not increase too high compared to the dollar is said a rare move because the central bank usually makes an intervention when there are fluctuations causing the dollar much stronger than the dong.
 
However when the dollar deeply depreciates, the interference is necessary to prevent the dong appreciation from limiting the economy's competitiveness and negatively affecting exports in the context that many currencies in the Asian region have been largely devalued.