The State Bank of Vietnam (SBV) on January 29 announced its reference rate of VND 21,881 per US dollar.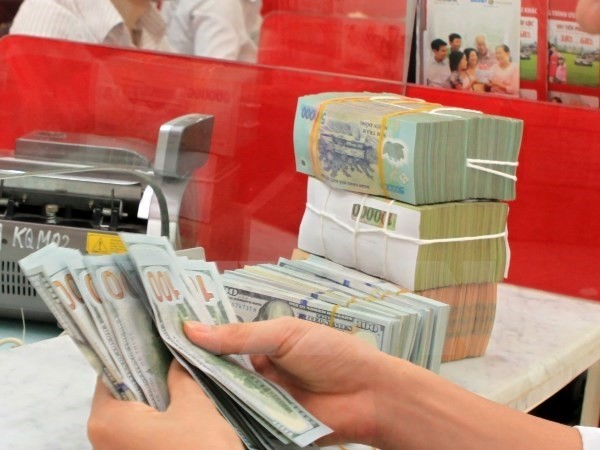 llustrative Image (Source :VNA)
The new rate fell by VND 5, compared with the previous day, to touch the lowest level since the SBV applied the central rate early this month.
This was the fourth consecutive fall of the central exchange rate this week, with a total reduction of 29 dong.
Commercial banks are allowed to apply the ceiling rate of VND 22,537 and the floor rate of VND 21,224 on January 28, with a margin of +/-three percent from the SBV's reference rate.
At the opening hour, Vietcombank listed the dollar buying and selling rates at VND 22,215 and VND 22,285, respectively, VND 40 lower than the previous day's rates.
The prices of the green note transacted at the bank fell by VND 105 in this week and by VND 255 compared to January 4 when the reference rate was applied first time.
The dollar buying and selling rates at Eximbank were VND 22,190 and VND 22,280, VND 30 lower than the day before.
Meanwhile, Techcombank kept its buying and selling rates at VND 22,200 and VND 22,360 for the US dollar listed on January 28.