After many sessions of stable transactions, the Vietnamese dong to US dollar exchange rate at commercial banks hiked 50 dongs per dollar even when the State Bank of Vietnam kept the reference exchange rate unchanged at VND22,232 per USD on March 1.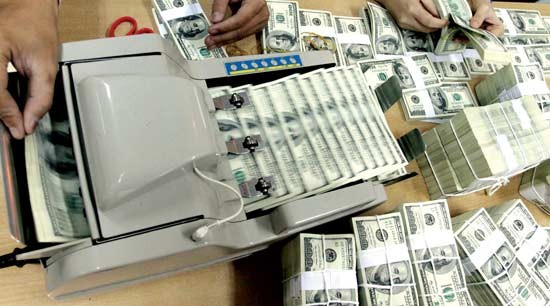 Illustrative image
At the end of the afternoon, Techcombank increased the buying and selling prices to VND 22,720 and VND 22,850. Vietcombank posted the prices at VND 22,770 and VND 22,840.
The exchange rate increase was atributed to the dollar appreciation in the world market after some officials from the Federal Reserve System announced the possibility of the dollar rate increase this month.
In the morning session on the same day in the Asian market, the dollar hit a strong hike with the US Dollar Index moving up 0.4 percent to 101.55 points.