Credit growth in the banking system approximated 7 percent by the end of September, half of this year target of 12-14 percent.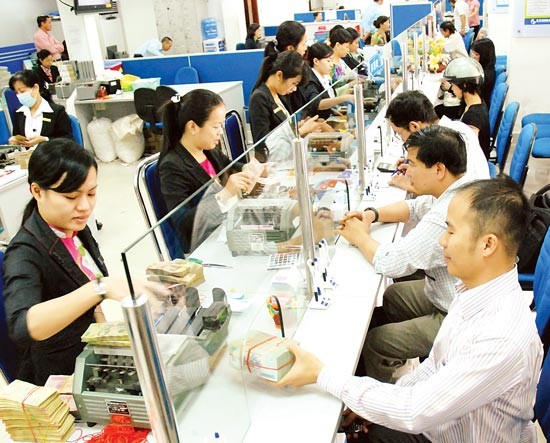 Transaction at Eximbank in HCMC (Photo: SGGP)
Several banks have been found in plod or even minus credit growth such as Eximbank, DongA Bank and VietA Bank.
Since the third quarter, the banks have offered a lot of credit packages with interest rates of 6-7 percent and 10 percent per year. However their disbursement has been inconsiderable.
Businesses have failed to present good production and trading projects making it hard to access the low interest loans, said deputy director of the State Bank of Vietnam in Ho Chi Minh City Nguyen Hoang Minh.
Similar condition is occurring to VND30 trillion credit package in the real estate market. Credit institutions have pledged to loan VND1,248 billion in the program but disbursed only VND600 billion so far.
The State Bank said that the interest rate was not a barrier for businesses to access bank loans because it has dropped and equaled to the rates in 2006 and earlier.
Deputy Head of the HCMC National Assembly Delegation Tran Du Lich acknowledged that the banks have much reduced the interest rate but it has been applied on short term not medium and long term loans.
About 30-40 percent businesses are well performing with good financial ability. Many of them are in demand of capital to broaden production and trading. However it is not easy because medium and long term interest rates now average above 10 percent per year while inflation rate hovers around 5 percent.
The State Bank and commercial banks should lower the interest rates of medium and long term loans to facilitate businesses' loan access, Mr. Lich said.