HCMC's banking sector this year posted the credit growth rate of nearly 19 percent which is higher than previous years, obtaining the city's target of 18-20 percent.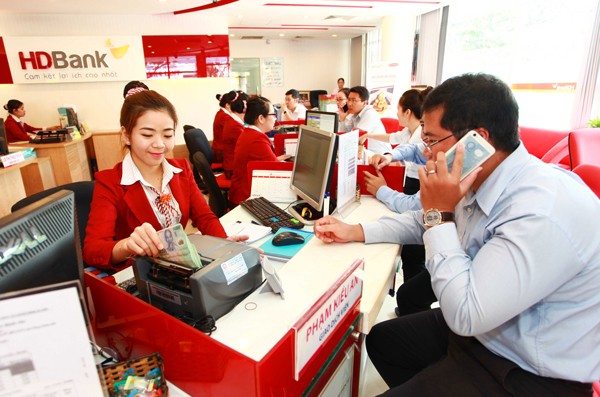 Transaction at a HD Bank in HCMC (Photo: SGGP)
The announcement was made by Mr. Nguyen Hoang Minh, deputy director of the State Bank of Vietnam in the city on December 29.
Capital mobilization by credit institutions in the city is estimated to reach VND1.82 trillion (US$80 billion) on December 31, up 16 percent over last yearend. Their outstanding loans total VND1,560 trillion ($68.52 billion), up 19 percent over 2015, Mr. Minh stated.
According to the General Statistics Office of Vietnam, the economy's credit growth rate hit 16.46 percent on December 20. Nationwide banks' capital mobilization was up 16.88 percent.
Reward rate is now quite stable, swinging from 0.8-1 percent a year for call deposits in the Vietnamese dong and 4.5-5.4 percent for terms of from 1-6 months. Deposit rate is 5.4-6.5 percent for terms of from 6 months to one year and 6.4-7.2 percent for terms from one year and longer.
US dollar price in December was up 1.52 percent over the previous month and 0.8 percent over a year back. The price increases an average of 2.23 percent for the entire year.
During the same month, gold price has been fluctuating according to the world prices, going down 2.52 percent over November and up 10.98 percent over the same period last year. It posted an average year on year growth rate of 5.95 percent.
Core inflation rate hiked 1.83 percent over 2015.