US dollar lost 10 percent against Viet Nam dong on the unofficial Ho Chi Minh City market during the first day the dong's trading band was widened by one percentage point.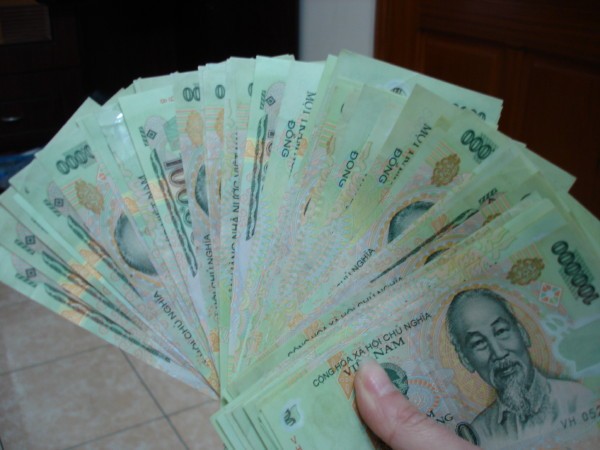 Vietnamese banknotes
On Friday, a dollar was bought at VND17,400 and sold for VND17,750 in District 1. Just a week ago, it was traded for a record VND19,600.
However, the official rate quoted at the Asia Commercial Bank gained, totaling VND16.846 per USD, up by VND40 per USD compared to the day before.
The central bank has doubled the trading band to +/-2 percent from 1 percent, meaning the domestic currency can trade within 2 percent on either side of the central bank's interbank rate, which brought the official rate closer to black market rates.
This is the second time the limits have been widened this year, aimed at tackling mounting selling pressure on the currency triggered by a wide trade deficit and high inflation.
Meanwhile, the country's stock market benchmark - VNIndex, which has lost nearly 60% this year, closed up 1.6 percent at 392 points on Friday, its fifth rise in a row.
The over-the-counter Ha Noi exchange ended up 0.68 percent at 112.68 points.