The credit growth rate of the economy on November 28 increased 14.57 percent over last yearend, of which credit in Vietnamese dong went up 15.81 percent and foreign currencies up 3.49 percent, reported the State Bank of Vietnam (SBV) on December 2.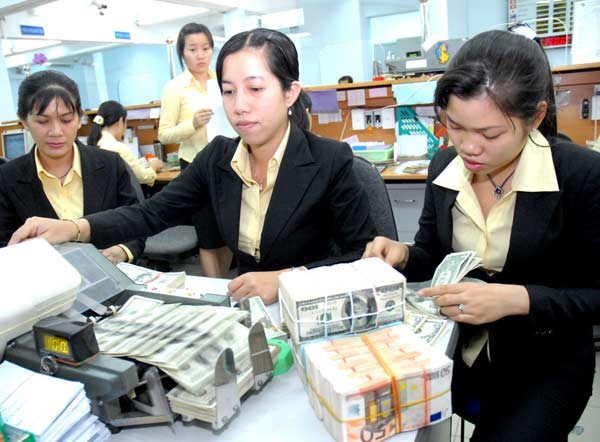 The central bank reports no fluctuation in foreign currency supply and demand this year (Photo: SGGP)
In an announcement on monetary policy management results, SBV said that the credit growth rate remained reasonable with positive structure, providing capital for production and trading.
The liquidity of banks continued to be ensured and interbank market operated smoothly, interest rate was stabilized and some banks cut loan rates to assist production and trading activities.
The world's financial market fluctuations have resulted in domestic exchange rate increase since early November.
The central bank said that banks have applied a more flexible method than before to manage exchange rate, permitting the rate to fluctuate daily to suit changes in international and local markets.
Foreign currency supply and demand has seen no sudden change, liquidity has been good and banks have met the legal demand of organizations and individuals sufficiently in a timely manner.
Next year, the central bank will continue applying measures to stabilize interest rate as they have done in 2016.
Basing on macroeconomic targets approved by the National Assembly and the Government, the central bank will build credit growth rate norms for 2017.
In addition, it will carry out solutions to control credit growth in accordance with the set targets including monetary policy management norms, ensure safe and efficient growth rate to provide capital for businesses, especially those from the government's priority fields, and control risks in risky fields.