In Thailand, The Asian Banker magazine has just awarded "The Asian Banker Leadership Achievement Award 2005" to 14 candidates from 13 countries and territories, including Mr. Vu Viet Ngoan, General Director of Bank for Foreign Trade of Viet Nam (Vietcombank), said Vietcombank on March 16, 2006.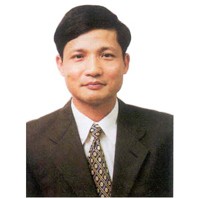 Vu Viet Ngoan, General Director of Vietcombank.
The Asian Banker annually offers this prestigious award in recognition of the leadership skills and abilities of outstanding individuals in the banking and financial services industry, who demonstrates the ability to apply high professional standards in response to challenges in a fast changing marketplace.

Under General Director Vu Viet Ngoan's leadership, Vietcombank has experienced big changes. The bank's total capital was about VND140,000 billion (nearly US$9 billion) in late 2005. At present, Vietcombank holds 50% of the card market and 28% of the international payment market share.