Global banking giant HSBC said it has received approval from the State Bank of Vietnam to increase its stake in a Vietnamese bank in a deal worth 33.7 million dollars.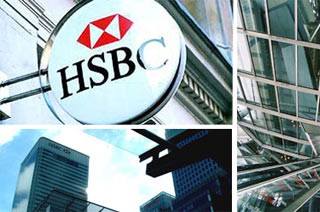 HSBC raises its shareholding in Techcombank to 15 percent from 10 percent
HSBC has raised its shareholding in Vietnam Technological and Commercial Joint-Stock Bank (Techcombank) to 15 percent from 10 percent.
The deal came after Vietnam passed a decree in April to allow foreign banks to own 15 percent of a domestic commercial bank, which may be increased further to 20 percent after approval from the government.
HSBC is the first foreign bank to receive the approval for a 15 percent strategic investment and said it intends to subscribe for new shares to increase its stake to 20 percent.
HSBC said the purchase will strengthen its position in emerging markets.
"Raising our investment in Techcombank will allow us to expand our presence in one of Asia's fastest growing economies and reflects our focus on emerging markets," HSBC chairman Vincent Cheng said in a statement over the weekend.
He added that HSBC has committed 13.5 million dollars to support the agreements on technical service assistance over a five-year period.
Founded in 1993, Techcombank is one of Vietnam's largest joint-stock banks, with assets totalling 1.5 billion dollars.