Commercial banks have raced to raise their deposit and lending interest rates, causing difficulties to small- and medium-sized enterprises.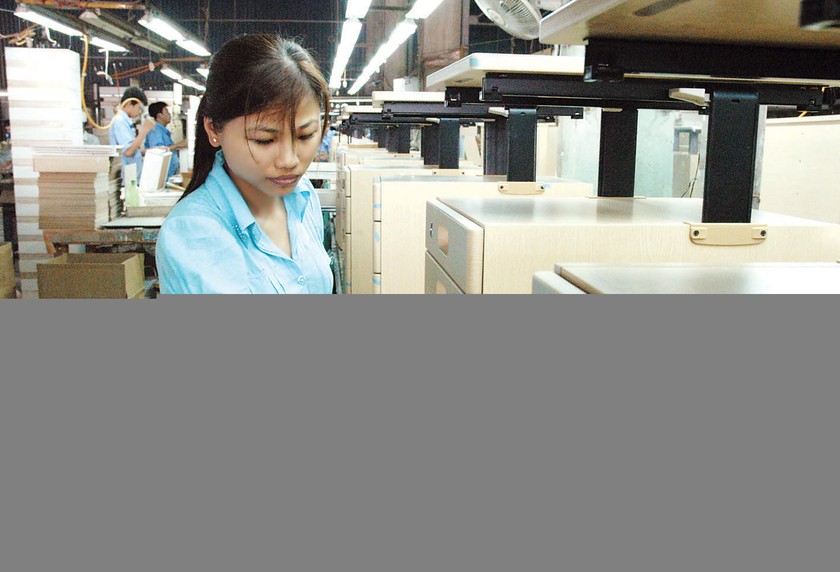 Making furniture for export to Japan at Satimex factory in Ho Chi Minh City's District 12 (Photo: SGGP)
Most of banks have set their lending rates no higher than 150 percent of the prime rate of 9 percent per annum fixed by the Central Bank, but many commercial banks have increased their rates to 17-18 percent per annum.
 
On November 9, some commercial banks hiked their rates to 17.5 percent from 15 percent per year.
 
Financial experts said with the rate of 18 percent per year, Vietnam becomes one of countries that have the highest interest rate in the world.
 
According to enterprises' calculation, with this rate, they have to earn profits of 24-25 percent to maintain their businesses.
 
Nguyen Van Nam, deputy general director of Dai Phat Company, said enterprises have hardly managed to cover their costs as input costs have surged sharply following hikes in foreign exchange and lending rates.
 
Banks have changed their rates month by month, so enterprises have had to accept floating rates to maintain their production and businesses.
 
An enterprise said banks have offered different rates to different enterprises, meaning that they have set rates based on each project, each client and their own policies.
 
Though enterprises have accepted high rates, they have been unable to access loans. Therefore, many have had to get hot loans at high rates of 5-6 or even 7 percent per month.
 
Due to the increasing lending rates, many enterprises have had to stop investment in new projects to balance their funds and avoid bankruptcy.
 
Exporters have experienced more difficulties for they have had to take out loans at high rates to fulfill orders which they already contracted with importers.
 
Diep Thanh Ket, vice chairman of the Ho Chi Minh City's Garment, Textile, Embroidery and Knitting Association, said many apparel companies have found them hard to reap profits with already-signed contracts.
 
Prices of many locally-made and imported goods have gone up following the raised lending and exchange rates.
 
To stabilize prices and ensure adequate supplies of goods for the lunar New Year (Tet) next February, supermarkets have worked with producers and suppliers to find measures to set reasonable prices.
 
Supermarkets have also provided funds to local producers to help them maintain production.