With state management function in the banking system and supervision results over the operation of Maritime Bank, the State Bank of Vietnam (SBV) estimated that Maritime Bank is operating normally and able to ensure solvency.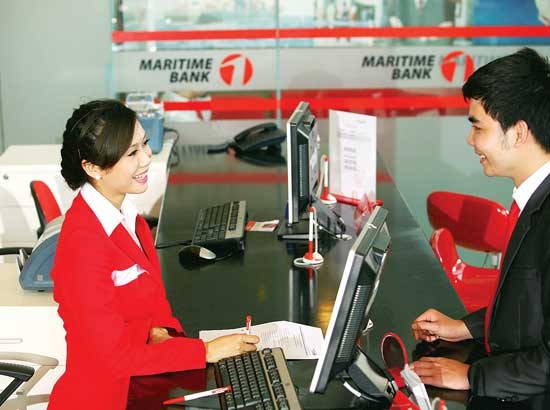 The transaction at a Maritime Bank's branch in HCMC (Photo: SGGP)
The statement was from an announcement from SBV this morning to reject recently negative rumors of Maritime Bank's situation that have concerned depositors and customers.
In case a bank meets difficulties in liquidity, SBV is affordable to intervene and assist that bank for normal operation of credit institutions and protection of customers' rights in accordance with the law.
Any information about banking operation should be recognized, estimated and verified by authorized agencies. SBV advices depositors at Maritime Bank to keep calm in order not to influence their rights.