Maritime Bank and the Mekong Development Bank (MDB) are expected to merge in the second quarter this year.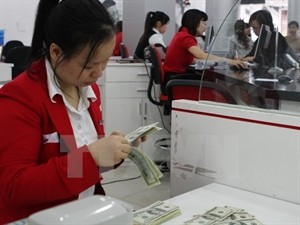 A staff member checks USD notes at Maritime Bank (Photo: VNA)
At an annual shareholder conference yesterday, Maritime Bank said that the State Bank of Vietnam Governor has sent it a document accepting in principle the deal.
The bank has also sought the Governor's official approval of its acquisition to the Textile and Garment Finance Joint Stock Company (TFC), which is scheduled in the same quarter also.