Prime Minister Nguyen Tan Dung last week approved a proposal of the State Bank of Viet Nam (SBV) to enhance the convertibility of the dong and curb the dollarization of the market.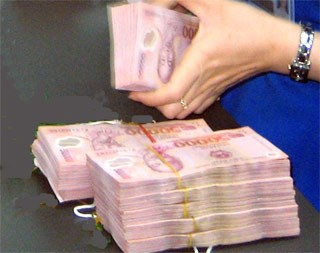 VN dong will dominate import-export transactions (photo: TC)
By 2010, the central bank hopes to completely liberalize the foreign exchange market and have the dong dominate import-export transactions.
The proposal will also see capital transactions partly liberalized, whereby the dong will be able to act as the primary currency in borrowing and debt payment transactions.
Authorities also plan to improve enforcement of forex regulations in an effort to reduce and finally remove the illegal use of foreign currencies in the market.
Authorities will try to bring complete control of forex trading under the control of the banks and other financial institutions, and remove monetary policies that could encourage the dollarization of the market.
The central bank hopes to make the dong more easily convertible while trying to increase foreign reserves. The Ministry of Finance will also apply suitable measures to develop the dong capital market.
The Ministry of Trade will work with the SBV to encourage the use of dong in financial transaction, particularly in trading essential goods.
The Ministry of Planning and Investment will also encourage foreign investors to use the dong in making investments.