Overseas remittances to HCMC approximated US$4.3 billion by the end of November, much lower than the expected number of $5.5 billion this year, said the State Bank of Vietnam (SBV) in HCMC.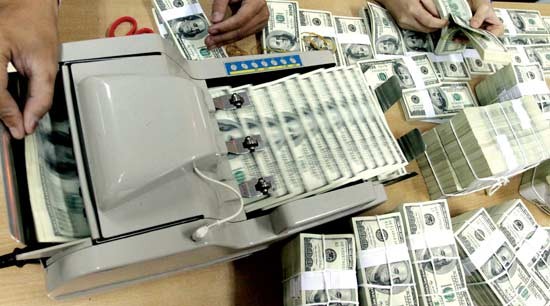 Overseas remittances to HCMC will be 10 percent lower than expected number this year (Illustrative photo)
Leader of the SBV branch in HCMC said that the lower than expected number has been due to a reduction from the US market accounting for 60 percent of funds remitted to the city annually.
Traditionally, remittances to the city in the fourth quarter amount to 40 percent of the total funds yearly.
However the Federation Reserve System is likely to move up interest rate causing many people keep the US dollar instead of depositing at Vietnamese banks with 0 percent interest rate.
In addition, US president-elect Donald Trump has stated a plan to quit the Trans-Pacific Partnership, slowing the remittance flow from the US to production and trading in Vietnam.
Previously, SBV announced that overseas remittances to Vietnam were estimated to fall behind expectation of $11-12 billion to hit only US$9 billion this year.