The reference exchange rate for VND/USD was set at VND 22,228 on February 27, unchanged from the last working day of last week (February 24).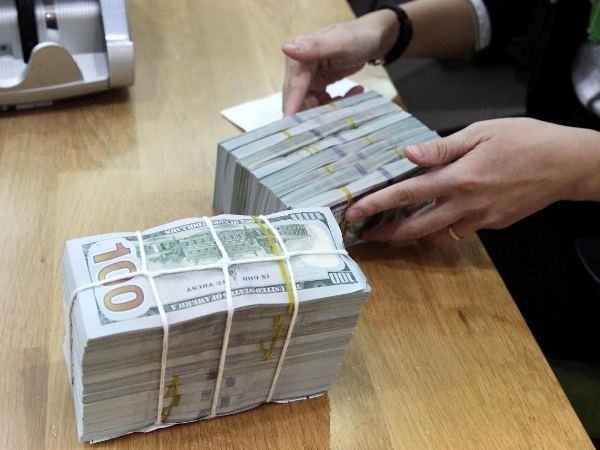 Illustrative image (Source: Vietcombank)
With the current +/-3 percent trading band, the ceiling rate applied to commercial banks is VND 22,895 and the floor rate, VND 21,561 per USD.
The opening hour rates at commercial banks saw slight changes from last week.
Vietcombank maintained its rates unchanged at VND 22,760 (buying) and VND 22,830 (selling), while BIDV reduced its buying rate by VND 20 to VND 22,770 and the selling rate was cut by VND 10 to VND 22,840 per USD.  
Techcombank revised its buying rate down by VND 10 to VND 22,750 and kept the selling rate unchanged from the end of last week at VND 22,850 per USD.