The State Bank of Vietnam (SBV) announced a reduction in the ceiling interest rate of deposits in Vietnamese dong and US dollar and of short term loans in priority fields at a press conference on October 28.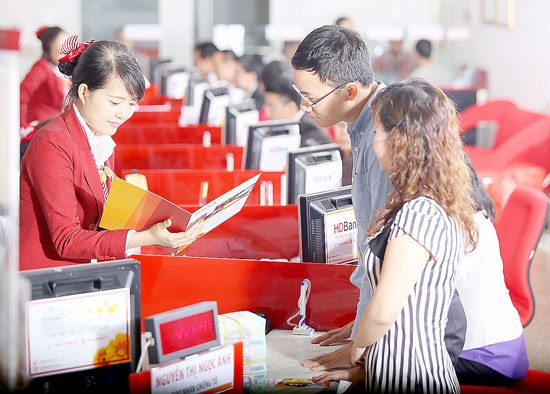 The ceiling of deposit interest rate reduces to 5.5 percent (Photo: SGGP)
Deputy Head of the State Bank's Department of Monetary Policy Nguyen Thi Thu Ha said that the move based on macroeconomic condition in the first ten months 2014.
Starting October 29, the ceiling interest rate of dong deposits will reduce from 6 percent to 5.5 percent per year for 1-6 month terms.
The rate of US dollar deposits for individuals will drop from 1 percent to 0.75 percent per year.
Short term loan interest rate in dong will fall from 8 percent to 7 percent per year to some priority fields.
The banking system's credit grew 7.85 percent against last yearend as of October 24, reported the State Bank at the conference.
Head of the SBV's Credit Department Nguyen Tien Dong predicts the credit growth would reach 12 percent by the end of this year.