The State Bank of Vietnam has approved M&A (mergers & acquisitions) measure to restructure another six to seven underperforming banks.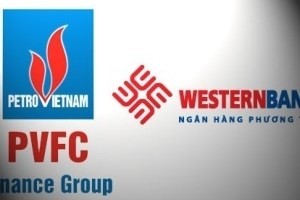 PVFC and Western Bank are merged into Vietnam Public Bank in 2013 (Source: VNA)
Nine ineffective operation banks have been restructured since 2011 in the first phase of the Government's banking restructure project, said Governor of the State Bank Nguyen Van Binh.
Of these, Global Petrol Bank (GP Bank) is being sold to a foreign partner. The others have been saved from bankruptcy.
Another six to seven banks will be merged in the second phase, taking the total number of dissolved banks to 9-10.
Some small banks are trying to find their ways before being forced to merge into larger ones by the State Bank.
Southern Bank has proposed to be merged into Sacombank as their deep debt is estimated to far exceed 4 percent. This is considered the best solution for the bank with chartered capital as low as VND4 trillion (US$190 million) and falling revenue in recent years.
Other small banks with chartered capital less than VND3 trillion (US$142 million) are also facing M&A.
The restructure project is expected to reduce the number of banks from 39 to only 15 to boost effectiveness of the banking system by 2017.