The State Bank of Vietnam (SBV) will tackle problems of weak credit institutions by conducting intensive examinations, pressing weak banks to merge to create stronger ones or to go bankrupt, said Deputy Governor of the bank Nguyen Phuoc Thanh.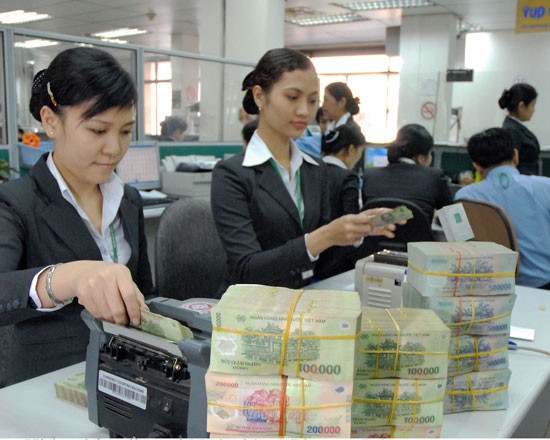 Weak banks will have to merge or go bankrupt under the ongoing restructuring project of the banking system (Photo: SGGP)
State commercial banks will actively attend in mergers and acquisitions operations and buying weaker credit institutions. 
Legal documents have been issued since last year to handle cross ownership among banks and establish some large-scale credit institutions with high competitiveness. 
The activities are part of a reforming project of the banking system which has been implemented on schedule for three year and achieved some positive results. 
SBV has approved projects to restructure four state commercial banks and 20 joint stock commercial banks. Some other joint stock commercial banks are planning their restructuring measures to submit the State Bank for approval. 
The banking system has seen a reduction of seven credit institutions, two branches of joint ventures banks, four branches of foreign banks, and five people's credit funds via merging, revoking licenses and converting operation forms.  
Credit institutions have paid more heed to reform business operations, improve effectiveness and competitiveness, and strengthen information technology application and technology modernization. 
The chartered capital of Vietnam's banking system reached VND435,290 billion (US$20.37 billion) as of November 30 last year, up 3.2 percent over the previous year and 23 percent over 2011.