The second annual Viet Nam Investment Forum with the theme "Financing Growth - Asia's Next Tiger" opened yesterday in Ha Noi.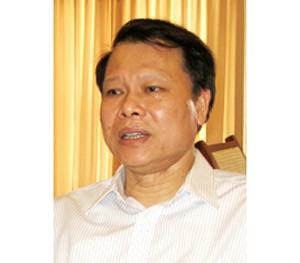 Finance Minister Vu Van Ninh
This year's forum has attracted thousands of international delegates, including portfolio investors, international financiers, bankers and others attracted by Viet Nam's strong economic growth, successful reforms and entry into the World Trade Organization (WTO).
 
Speaking at the opening ceremony, Finance Minister Vu Van Ninh affirmed that Viet Nam will continue to conduct trade liberalization according to the country's commitments to the WTO, boost economic reforms, open markets and enhance competitiveness.  
 
He said Viet Nam will boost equitization of state-owned companies and overhaul the state capital management system for enterprises. The private sector will also be encouraged to develop a wide range of new enterprises, promoting healthy competition throughout the complete range of economic sectors.
 
Minister Ninh noted that since the country will require large capital investment (some US$140 billion) over the period 2006 to 2010, they will develop the capital market and financial services in order to mobilize long-term, safe and effective capital resources.
 
Since the ability to raise capital depends on the local economy and foreign indirect investment, the Minister suggested relevant agencies boost the equitization process to increase capital.
 
Furthermore, the government should develop comprehensive policies and relevant agencies should maintain strict management practices to ensure the effective development of the capital market. Stabilizing the larger economic picture and preventing crises are also important measures, he added.
 
The forum, organized by the Euromoney Conferences Company and the State Capital Investment Corporation, will end today.