The International Finance Corporation (IFC) on Tuesday signed agreements to invest about US$182 million in equity and US$125 million in subordinated debt in VietinBank, one of Vietnam's largest state-owned commercial banks.
The Vietnamese bank's stake sale of $182 million is reportedly equal to 10% of its stake.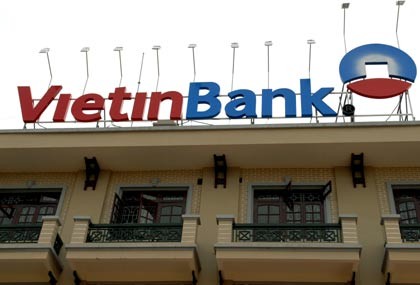 The façade of a VietinBank office in Hanoi (File photo: VNExpress)
Meanwhile, the loan, provided by the IFC and the IFC Capitalization Fund, lasts 10 years and carries an interest rate on par with 6-month LIBOR plus 1.5 percent per year, according to VietinBank Chairman Pham Huy Hung.
Given with the sale, VietinBank becomes the first state-owned Vietnamese bank to allow a strategic foreign investor to take an ownership stake.
The IFC, a World Bank member, and the IFC Capitalization Fund signed the agreements with Hanoi-based VietinBank (Vietnam Joint Stock Commercial Bank for Industry and Trade) in the capital.
In October last year, IFC and VietinBank signed an advisory agreement that will help the bank expand its small and midsize enterprise loan portfolio.
IFC announced Monday it has invested US$40.5 million in long-term capital in An Binh Bank, one of Vietnam's 15 largest joint stock banks by assets. The investment will help strengthen the country's banking sector and improve access to finance for small and midsize enterprises.
The IFC Capitalization Fund is a global equity and subordinated debt fund founded by IFC and the Japan Bank for International Cooperation (JBIC). It aims to support banks considered vital to the financial system of an emerging market country.