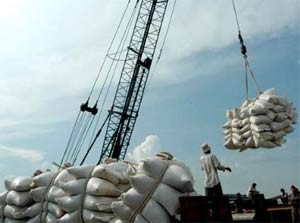 Rice export will receive financial assistance from the VDB.
To carry out the Government's policy of export and development investment credit, the Vietnamese Prime Minister recently signed a Decision to establish the Vietnam Development Bank (VDB), a state financial institute formed by restructuring the existing Development Assistance Fund (DAF).
Headquartered in the capital city of Ha Noi, the bank will operate on non-profit basis and its payment liquidity will be secured by the Government.
VDB has a charted capital worth VND5 trillion, a required reserve ratio of 0%, and also receives a tax exemption and other duties in accordance with the laws.
Related link: