Vietnam has a huge potential to develop digital banking, said experts at a workshop hosted by Vietnam Banking Association and International Digital Group at a workshop in HCMC on December 1.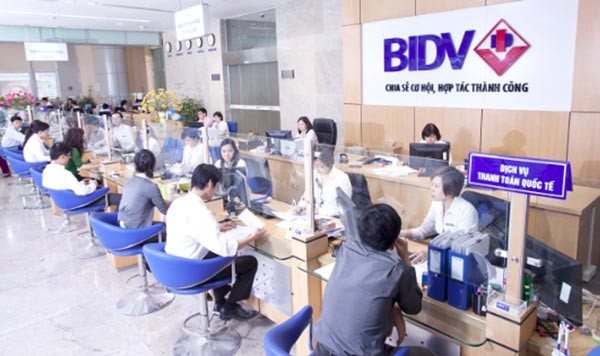 A BIDV branch in HCMC (Photo: SGGP)
Digital banking is a new trend for retail banks in the future, creating differences in distribution channels, products, services and competitive environment compared to traditional commercial banks.
Vietnam posts the internet growth rate of 9 percent a year, ranked the 15th in the world. The number of internet users account for 52 percent of the country's population. About 44 percent of customers at commercial banks have used digital services.
The fourth industrial revolution and the Government policy to encourage credit card payment instead of cash have enlarged the digital banking potential in the country.
Banking finance expert Can Van Luc said that digital banking would develop related services such as internet banking, mobile banking and table banking. According to him, digital technology will contribute to 40 percent of banking revenues in 2018, up 32 percent compared to 2014.
However, experts worried that electronic payment development would create security loopholes putting a big challenge for banks and managers. They suggested the State Bank of Vietnam to build legal framework related to digital transactions and electronic signatures.
It should work with banks to manage virtual property and money and improve technology standards for cadres to manage digital banking services, they proposed.