The Chairman of VietinBank and the President of the Vietnam Banks Association Pham Huy Hung will assume the presidency of the ASEAN Bankers Association (ABA) for the 2010-2011 term in Cambodia in mid-November.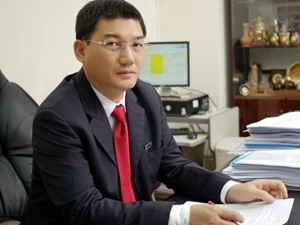 Pham Huy Hung (Photo: vietinbank.vn)
This is an important landmark, confirming the Vietnamese banking sector's prestige amongst regional countries and establishing a cooperative relationship amongst other ABA countries.
It will also be a big honor for Vietnam's Joint Stock Commercial Bank for Industry and Trade (VietinBank), confirming the bank's standing in the sector and its efforts to manage, plus increasing the transparency of its business and investment operations in a bid to become a strong banking and financial group throughout the region by 2015, Mr. Hung said.
The ABA will organize seminars and talks to assess opportunities in the regional banking sector after the economic crisis, enhance cooperation with other regional members and set up a multilateral relationship with leading ASEAN banks.
The association will also form sub-committees to research ways of cooperating and put forward solutions to overcome difficulties in each country's banking associations as well as share their experiences and training programs within the framework of regional financial institutions.