Four comercial banks including the Joint Stock Commercial Bank for Foreign Trade of Vietnam (Vietcombank), Vietinbank, the Bank for Investment and Development of Vietnam (BIDV) and Vietnam Bank for Agriculture and Rural Development (Agribank) will co-sponsor the Duyen Hai Electricity Center's seaport project under Electricity of Vietnam with a total capital of VND 5,500billion.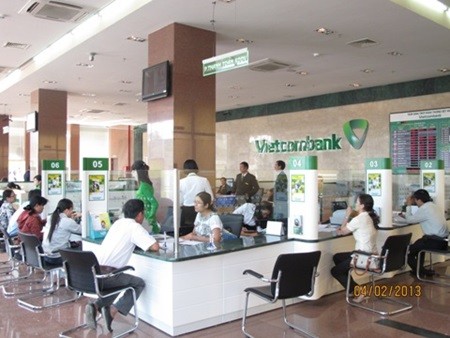 Vietcombank is one of four commercial bank to sponsor for the Duyen Hai electricity center's seaport -Photo: VNS
The project is part of the national electricity development capaign for the 2011-2020 periods. It has total investment capital of VND 10,795billion and to be built at Dan Thanh commune, Duyen Hai District of the Southern province of Tra Vinh. It aims to load 12 million tons of coal and 100,000 tons of oil per year to the centre's three thermal power plants.
The port will meet the demand for Duyen Hai electricity center and ensure high-demand of using electricity in the southern region.